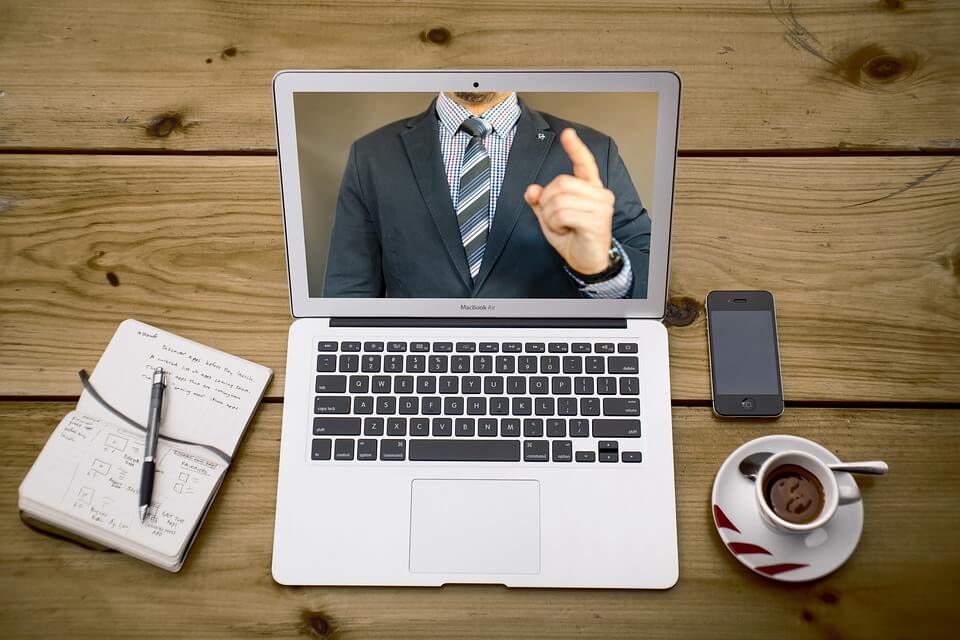 Do you want to learn Arabic, but you think that you need some tips to learn Arabic? It is one of the powerful languages, which allows people to discover new opportunities. Thus, learning Arabic will help you explore better career opportunities, but it will also help you get the best historical research results.
When it comes to learning the Arabic language, you will discover various online and offline institutions that offer Arabic language courses. Indeed, learning a new language is always a challenging task for people. However, you can make it fun by following the right steps. You can easily learn Arabic within a short time by following a few simple tricks. Here we have mentioned the top interesting ways to learn Arabic easily that will definitely help you.
There are many amazing ways to learn Arabic online, and each style has its own rewards and drawbacks. These ways of learning Arabic includes learning through translation, full Arabic immersion, communication-based learning, vocabulary based learning, and grammar-based learning.
Arabic is a language that is high in demand now and gradually adds great value to your resume and helps to fetch many jobs. There are no alternatives for studying Arabic, but several paths are far more proficient than others. With the aid of the Arabic language, one can also get global experience in major countries.
We decided to give you the best advice to learn Arabic. Firstly, you must clearly define your target, because depending on your goal, the time and resources will be different.
1.      Identify your target
Identify your ultimate goal.
Before you start learning the Arabic language, the first thing is that you should set your goals first. Whether you want to learn spoken or written Arabic, you need to identify your prior goals first. There are various types of Arabic language courses available, which you can easily select according to your ultimate goals. Setting the goals will help you in learning the Arabic language in an easy way. Moreover, it will also grant you to select the right language course for better outcomes.
Learn to read and write Arabic
Learning to read and write Arabic is not the most challenging thing: about twenty hours are enough. Because to read a word in Arabic, you need only to know the letters and some reading rules. There is no composition of letters to get a sound. For example, to get the "sha" sound in Arabic, "ش," only one letter is enough. To learn how to read and write in Arabic can be done in the form of online courses with accompaniment as we do in the Al-dirassa center.
Learn literal Arabic for everyday communication
Being able to communicate daily requires a personal commitment over time, without being financially burdensome. A period of 2 to 3 years with 4 hours of lectures per week or 1 intensive year in total immersion will help you achieve this goal.
Learn classical and literary Arabic
Having enough knowledge to access advanced poetry and religious texts will take you 4 to 6 years at a rate of 4 hours per week and 3-4 years while studying in an Arab country. It is the level required for poetry and religious texts.
Book your free trial lesson
In addition to the free Arabic courses, we offer you to begin your journey to fluency in Arabic right now for free with a graduated Egyptian teacher.
Start with the basics.
If you are a beginner, then you should always start with the basics of the Arabic language. Otherwise, you will lose interest easily and make it difficult to learn the language. Choose the beginner's course with a zero level of difficulty. It will help you in learning the basics of the language. You can easily increase the level of difficulty according to your comfort and successfully achieve all your goals to make your experience good.
2. The second tip: endurance!
You have to be determined, have patience, and a fixed schedule.
You have to be confident because you enter a long-distance race where only the determination and the constant aim of the target will allow you to succeed.
It is necessary to have patience and not be in a hurry because the one who is in a hurry will be very quickly demotivated in front of the requested work and the necessary time to reach the goal.
Have a fixed schedule because being regular is a weapon in learning the Arabic language as it is in life in general.
3.      Putting it into practice!
To learn Arabic, one must be well accompanied and put into practice what one learns.
Being well-accompanied means having a good pedagogy teacher who makes you love the language by discovering its secrets. It also has good learning buddies who take every opportunity to speak Arabic.
Putting it into practice is indeed a pillar of learning the Arabic language. For that, you have to talk a lot, watch movies, listen to the radio and read a lot.
4.      Learning through online translation
the traditional way of learning through translation includes getting a book in Arabic and using a bilingual dictionary to translate Arabic words into your language. It the old method used for learning any language. Logically, you can use this way to learn Arabic online quickly.
 This is a very economical way to learn Arabic. This way gives the best results to those ready to put in time and energy in studying. The online translation takes too much time.
This is not good for the people who want to learn Arabic for communicating in it. It is also suitable for those who wish to enhance their writing skills. Sadly, the online translation way doesn't teach writing, listening, or speaking.
5.      The online immersion way: join online courses
You need to discover online Arabic courses. These courses are available for beginners and advanced learners, as well. It can take weeks to years to learn this language. Online courses are easily available, and it can be a great experience for students who want to learn this language. Beginners can join introductory courses that focus on all essential elements for basic communication. You need to do a lot of writing, speaking, listening, and reading to make it interesting.
Indeed, advanced online courses are also available that focus on the meaning of sentences and words. You can learn how to read and speak this language fluently by joining these advanced courses. These online courses make it easier for students to learn this language even after having a busy schedule. You need to search for the best program and join it.
Thus, the traditional immersion way entails going to a country where Arabic is spoken, speaking Arabic in daily life, and spending significant time there.  The online immersion way is slightly different. It doesn't require you to travel to a country. The online immersion way uses real videos and partners for conversation so that you can immerse yourself in Arabic daily at any location and at any time.
Online communication-based learning
The traditional communication way of learning Arabic is the way used in schools for teaching Arabic. Similarly, the online platform takes advantage of this way and create a program for teaching Arabic.
Online communication-based learning includes a teacher who gives education on Arabic to a small group of students. These lessons are played online through online classrooms or Skype or uploaded on the online platform.
You can join a reputed institute that can offer the best program when it comes to learning Arabic. These programs suit your time table. You can get assistance from native Arabic speakers, and they will surely deliver a course of professional and classical Arabic. You can learn this language via Skype and many such tools too. Things have become easier with technological advancement so that you can make the most of it.
Online vocabulary-based learning
This way of learning a language is used by numerous language learning software. Thus, through online vocabulary-based learning, Arabic is taught by associating words with the images of the items shown, which is considered the simplest way to learn the Arabic language. There is no need to teach them about grammar rules separately. Consequently, as the students progress, they naturally learn the traditional rules of grammar.
Online grammar-based learning
The grammar-based way of learning the Arabic language is used in most textbooks for learning Arabic and other language books for learning on your own. Through this way, more focus is given on the knowledge of grammatical principles. This learning language can be found in many language learning websites that are available for free, and their primary focus is on learning and understanding grammatical rules. Thus, this way is best for those who want to gain knowledge about the language's grammatical aspect.
These are a few ways to learn Arabic, but if you want to make Arabic learning a more natural process, explore en.al-dirassa.com. This is the best platform that provides the best online Arabic programs. You can learn it with the help of experts or native Arabic speakers. You can discover Arabic courses here and get the required assistance from experienced teachers. They use the best approach and make you capable of speaking it fluently. Thus, they use so many ways to make the learning process easier for beginners and experienced students.
Watch YouTube Videos
You can also watch some videos related to learning this language. There are so many popular channels on YouTube that offer you helpful content, and yes, you can listen to the content and pay attention to the pronunciation. You need to pay attention to the vocabulary. The more you practice, the more efficient you will become. There are so many reputed channels that you need to find out to get the right guidance on learning this language.
6. Arabic Tutors
A tutor can offer you the required assistance, and he or she will make you understand basic concepts and grammar rules. You will be more aware of vocabulary, spelling, and conjugation. Choose an online Arabic tutor to develop different skills. You will surely be able to listen to and read books. They are professionals and fluent in Arabic, and you can get a lot from them, so go for it.
7. Find the best Books to learn Arabic
You can also find out some great books online that help learns this language. These books are available in PDF form, and you need to download them. There are so many helpful platforms that offer these PDF books, and you can learn this language for free download.
You can get free access to most of the books and essential educational materials. You can study with online tutors. These books can surely be beneficial for your course. You can visit en.al-dirassa.com and download this PDF for free. Apart from it, you can get other useful educational material here.
This is how you can make learning Arabic is an easier process. You need to be consistent and show dedication. This is a tricky language and needs your proper time and attention, so if you want to be fluent in this language, then do not leave any stone unturned as this is important. You can follow the above-given tips and learn this language.
8. Find the best sources of Learning Arabic Language
Recorded Audio Tapes
Especially for people who lived outside the Middle East, softwares and recorded audio tapes are a great form of learning Arabic. Also, many people don't get access to proper Arabic classes because their area does not permit them to do so or for people staying in remote areas where there are no academic classes present for the Arabic language.
Through Radio Programs
Numerous radio stations provide radio series of Arabic language classes for them.  There are also other ways like distance education. The Internet is now not a luxury anymore. It is available to everyone. People staying in remote areas can use the internet for learning Arabic with the help of the websites that provide Arabic classes online.
Pre-Recorded Online Sessions
Gone are those days when people would wait till their children would grow up and then teach them about The Quran and The Hadith. These days' people are so concerned that they want their children to know about The Quran and The Hadith right from their childhood, but this is not possible for children living in European countries and other non-Islamic countries. Learning Arabic has now become all the easier with all the online classes that you can get. Be it previously recorded videos or live skype tutorials.
Live Online Sessions
Various centers are available with their live skype sessions teaching people about Arabic. Experienced and learned professors are appointed to help people out with Arabic. They not only provide live sessions but also help to clear doubts at any time of the day. Well, not only adults but children also need to be educated about Arabic.
Arabic Teaching Classes
Children in Non-Islamic countries don't get that opportunity to learn Arabic from people of their communities. This is why many special Arabic teaching classes have been introduced for children. The teachers appointed here are amiable and know how to handle children and make the subject interesting. A child never learns anything unless the subject interests him or her. Our appointed teachers, who are Arabic speakers, put a lot of effort into making the subject both interesting and easy for them to learn.
Arabic Language Teaching Books
We are well aware that not many people can appoint teachers; the book is made so that people can use it without any teacher's help. Also, books are developed by well-known and recognized Islamic universities, so there are absolutely no chances of getting any flaws in the books and can be trusted blindly. The books are also not expensive, so people of every stratum can afford to buy them without any difficulties. Our books are available in various versions of Arabic too. The books definitely assure you to learn Arabic like a pro in very little time too.
Written Arabic Tutorials on Websites
You can easily go for the Arabic tutorials that have already been posted on the websites. All you need to do is search for a proper website and enhance your Arabic language knowledge through the pre-written tutorials for learning the Arabic language.
 9. improve your Arabic language skills for better-earning opportunities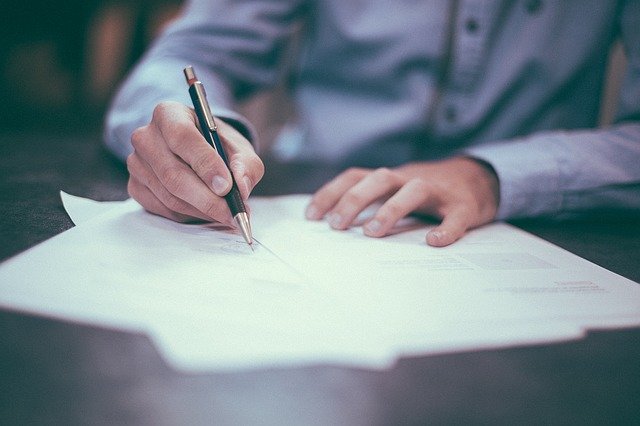 Readout loud- If you're listening to a lesson and reading along, read out loud. Then re-read and speed up your tempo. Repeat this to make your fluency efficient. Try your best to say the words perfectly as possible. Read quickly, emote, and put some emphasis on the sentences.
Reciting loudly advocates exercising the muscles of your mouth and diaphragm to create different sounds and words. A brilliant way to learn the Arabic dialect is to find storybooks for kids written in Arabic.
Make things to announce ahead of time- As you may know from reality, most students drop out of stuff to say. But, if you plan lines ahead of time, you won't be at a loss for words in communications.
This will help you discover how to speak the words and say them in the right circumstances. Also, Language immersion is amusing and interesting.
Don't forget to add sources that increase you're speaking-Sure; reading is most effortless—you don't require a partner, you don't require headphones. But don't overlook to hear and speak. Decrease as many blocks as you can to work on these communication abilities.
Make travel arrangements part of your language learning program. Planning a trip when you'll use your language skills has a strong effect; it directs you on what you'll want to say while you're there, and the timer is ticking to be developed. Working towards a purpose like this will develop your abilities exponentially.
Memorize the letters' names, not just their sounds-Arabic characters have names; if you can utter a word out loud, you can instantly increase transparency about the letters comprising it. Your ability to articulate words accurately will develop with your capacity to spell them. This is really helpful, and most people suggest it.
10. Build crazy mnemonics
Building crazy mnemonics is one of the best ways to learn the Arabic language in an easy way. You can memorize the vocabulary by associating the meaning with the crazy images. It will make it easy to learn the Arabic translations of the things that everyone uses in routine life.
All these small things will definitely help you complete the Arabic language course within a short time and make it fun for you.
11. Select the right website
There are various e-learning sites available on the internet, which allow people to select an Arabic language course according to their interests. There are different types of Arabic language courses that are designed according to the unique purposes.
So, select the site that can offer various courses and allow learners to learn the course quickly. Selecting the right website can also make it easy to learn Arabic.
12. Set progress milestones
If you want to learn Arabic successfully within a short time, you should set some progress milestones. Firstly, you need to set the prior goals and achieve them within the decided time limit. It will help you in clearing your lessons on time.
Moreover, you should also set a milestone for measuring your progress and add motivation as well. All these simple milestones will make it easy to learn the Arabic language.
13. Establish a daily study time
One of the biggest problems with online Arabic courses is motivation and energy. You need to establish a daily study time for the lessons. So, you can manage your schedule and easily clear the lessons. The practice of the language is important to improve your skills and build confidence.
 This is why you should follow the study routine strictly to learn Arabic effortlessly.
14. Real-world experience
The real-world experience is also a must to improve your confidence level. You should try to communicate in the Arabic language as much as possible to enhance your skills. You can join the group discussions or talk with your friends as well.
Real-world experience is the most powerful and easiest way to learn the Arabic language.
15. Find the best institute with who to learn Arabic
Conduct extensive online research
If you want to find the best resource or school that teaches Arabic, you have to do your research. The Internet offers a whole lot of information for interested people. You can find details of different resources, tips, advice, and many other relevant aspects. Proper research gives you a clear idea about different resources to learn Arabic.
Shortlist a few online schools
As suggested above, you need to research hard to make informed decisions. As you keep on searching, you can come across various online resources that offer Arabic courses.
Thus, after reading all details, you have to narrow down your search and shortlist a few schools that you find suitable and reliable. Thus, it is necessary to take your own time and effort before choosing a few online schools.
Assess the reputation of these resources
The reputation of the resources shortlisted must be explored in a detailed way. You can visit the websites of the schools to check their reputation. It is always advisable to choose a school that has been operating in this field for at least 3 years or more. The reputation of each school should be assessed without any bias so that you can narrow down your choices further.
Find what types of courses each school offers.
After selecting two to three online Arabic resources or schools, you should try to determine what types of courses each school offers. Top centers offer a broad range of courses including Arabic language course, professional Arabic language course, Egyptian Arabic dialect course, Ijazah of the Holy Quran, Quran course with Tajweed, Quran online memorization Hifz, Quran for children, Kids Arabic language course, Islamic studies for children, and more. If you find a school online that offers these courses, you can easily choose the most suitable one.
16. Check the experience and track record of the instructors
The instructors' experience and expertise levels play an important role in making an Arabic course immensely popular and highly result-oriented. Whether an Arabic course is offline or online, instructors take classes to make or break the reputation. That is exactly why you must check the experience and track record of the instructors. Best online Arabic schools assign knowledgeable and dedicated teachers with years of experience in this field.
17. Analyze the syllabus
What does the syllabus or curriculum contain? It should be a major consideration. You have to select a course or online resource that puts forward a systematic method of approach. Thus, tried and tested teaching methods always guarantee excellent results. Best centers customize the syllabus exactly according to the needs of each student. You can expect personalized attention for every student in top Arabic schools online.
18. Get feedback from former students
The former students' opinions are the best source to form a clear cut idea about the quality of the courses offered. The former students are the ones who have already experienced what a course exactly offers. So you can depend on them to get authentic and reliable information on an online Arabic course.
Some online schools provide customer testimonials on their websites to help people make the best decision. You can even ask them for a few referrals. Trustworthy resources never show any reluctance to hand over the details of their former clients.
19. Compare the price
Nobody wants to waste their hard-earned money. If you want to learn Arabic affordably, you should choose a school that offers quality courses at affordable prices. Since all online Arabic schools have their own websites, you can visit them to compare the prices. Reliable schools provide a rare blend of the highest quality and amazing cost competence to make the learning process smooth, effective, and affordable.
Consequently, these are the most important points to consider while choosing a resource to learn Arabic online. If you follow these tips, you can make an informed decision after carefully considering all relevant aspects.
The Al-dirassa Center offers online Arabic, Quran and Islam courses for non-Arabic speakers. If you would like to join our class, please get in touch with us.