Master the Art of Tajweed
Quran recitation Courses at Al-dirassa Institute
Unlock the Beauty of Quranic Recitation with Expert Tajweed Instruction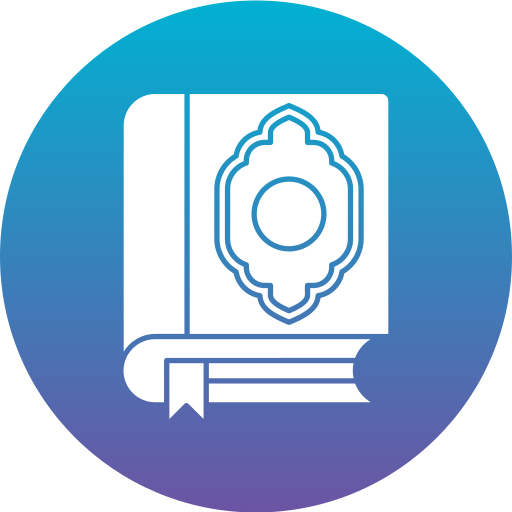 At Al-dirassa Institute, we believe that mastering the art of Tajweed is a journey that begins with you. Tajweed, the science of Quranic recitation, is not just about pronouncing words correctly but also about connecting with the divine message in a profound and melodious manner. Our Tajweed courses are carefully crafted to guide you on this transformative path, ensuring that you become not just a reciter of the Quran but a true connoisseur of its beauty and precision.
With our expert instructors, interactive learning methods, and personalized feedback, we are here to empower you on your Tajweed journey. You are at the center of our approach, and your dedication to perfecting your Quranic recitation is our driving force. Join us as we embark on this enlightening and melodious voyage through the Quran, where you play a pivotal role in creating a harmonious connection between your heart and the divine words of Allah.
In the context of Quranic recitation, you should note that the rules and guidelines for Tajweed are essential. Tajweed ensures that you recite the Quran in a manner that reflects the divine precision and beauty of the text. The Quran is the word of Allah (SWT) revealed to His Prophet (Peace and Blessings be upon Him), and it holds the key to success and prosperity in this world and the hereafter for every individual.


As a Muslim, your duty is to recite the Quran correctly while adhering to the rules of recitation, known as Tajweed. Allah (SWT) specifically addressed His Messenger Muhammad (Peace and Blessings be upon Him) by saying: "…And recite the Quran with measured recitation." (Holy Quran 25:32)


It's evident that Allah revealed the Quran with the characteristic of proper recitation in mind. This means that each letter should be pronounced as it was intended, without omissions or additions. The primary definition of Tajweed is, therefore: Read the Quran as revealed by Allah (SWT).


Reciting the Quran as it was taught and transmitted by the Prophet (PBUH) is a fundamental obligation for all of us.
Benefits of Learning Tajweed
At Al-dirassa Institute , we offer comprehensive Tajweed courses to help you achieve the goal of reciting the Quran as the Prophet (peace and blessings be upon him) did. Our courses are designed to teach you the proper rules and pronunciation techniques, ensuring that you recite each letter from its makhraj (point of articulation) and with all its sifaat (characteristics).
These three definitions of Tajweed are interconnected and essentially mean the same thing. When you read the Quran correctly, you are following the way the Prophet (peace be upon him) recited it, which involves pronouncing each letter accurately. Furthermore, when you recite each letter from its makhraj and with its sifaat, you are conforming to the Prophet's (peace and blessings be upon him) recitation, which is in line with the revelation he received.
Join Our Tajweed Courses:
We invite you to join our Tajweed courses, where you'll have the opportunity to learn and practice the art of Quranic recitation with the guidance of our expert instructors. Our program is suitable for beginners, intermediate, and advanced learners.
Our experienced tutors base their teaching on renowned methods such as Qawa'id an-nouraniya, al jazariya, or Touhfatu al Atfal, following the recitation of Hafs an Asim, a popular method used in various parts of the Muslim world.
By enrolling in our Tajweed courses, you can:
Worship Allah by perfecting your recitation of the Holy Quran.

Strengthen your connection with the Quran by learning its proper recitation.

Gain a deep understanding of the pronunciation rules of Arabic letters.

Access the main rules of Tajweed, both in theory and practice.

Learn to correctly recite Surah al-Fatiha and the last chapter of the Quran, Surah al-Nas.

Develop the ability to recite the Quran correctly from any part.

Correct the recitation of anyone who makes a mistake.
Our program offers you the opportunity to enhance your Quranic recitation skills, worship Allah through the beauty of Quranic recitation, and deepen your connection with the divine message. Join us on this enlightening journey of Tajweed
Why Choose the Tajweed Course at Al-dirassa Institute?
Personalized Learning Experience: We pride ourselves on our 1-to-1 teaching method, ensuring each student receives personalized attention, tailored to their individual learning needs and pace.
Qualified Egyptian Tutors: Our tutors are not only native Arabic speakers from Egypt, but they also bring a wealth of experience in teaching Tajweed and an innate understanding of the nuances of the Quranic verses.
Bilingual Instructors: For those who feel more comfortable in English or require clarifications in the language, our tutors are proficient in both Arabic and English, ensuring a smooth and comprehensive learning experience.
Flexible Learning Platforms: Whether you prefer Skype or Zoom, our courses are designed to fit into your preferred method of online learning.
Tajweed, the art and science of Quranic recitation, is crucial for anyone wishing to connect deeply with the Quran. Our course aims to:
Introduce the rules and principles of Tajweed.

Help students perfect their pronunciation of Arabic letters.

Guide learners in applying Tajweed rules while reciting the Quran.

Encourage students to appreciate the beauty and eloquence of Quranic verses.
Whether you are a beginner wanting to start your journey in understanding the proper way of Quranic recitation or an intermediate learner hoping to refine your skills, our Tajweed course caters to all levels.
Embark on a journey of spiritual and intellectual growth with Al-dirassa Institute. Let the words of the Holy Quran flow through you with precision, clarity, and beauty.
For more details or to enroll, please contact us or visit our main website.
Chosen and Trusted by Thousands of Satisfied Learners
Discover the experiences of our delighted clients who have thoroughly enjoyed utilizing this standout feature.
Book your free trial lesson
Do you want to learn the Quran by heart?
The Al-Dirassa Institute which has already issued more than 178 ijazat offers you a free trial