Prophet Muhammad's Virtues: A Guide to Emulating His Character Traits
Many of us are familiar with the heartwarming hadith about Amr bin Al As and his quest to discover who was most beloved to the Prophet Muhammad ﷺ. While it provides insight into the Prophet's ﷺ deep affection for certain individuals, this narration also holds a profound lesson that we can all apply in our daily lives. In this article, we will delve into this hadith and explore the beautiful character trait of the Prophet ﷺ that it reveals.
The famous incident between Amr bin Al As and the Prophet ﷺ took place upon Amr's return from the battle of Dhat-us-Salasil. Eager to know who held the highest place in the Prophet's ﷺ heart, he posed a series of questions. The Prophet ﷺ first answered "Aisha," indicating his deep love for his wife. Amr, keen to be amongst the most beloved, persisted, and the Prophet ﷺ continued with "her father," referring to Abu Bakr. However, Amr's pursuit was cut short by his fear of discovering that he ranked among the least beloved.
This hadith offers us a glimpse into the Prophet's ﷺ remarkable ability to make each individual feel cherished and esteemed in his presence. Sheikh Muhammad bin Abdul-Rahman al-Arifi, in his book "Enjoy Your Life," highlights how the Prophet ﷺ treated Amr with unparalleled warmth and joy upon his acceptance of Islam. Amr, in turn, assumed he must be the most beloved to the Prophet ﷺ.
Amr's expectations were shattered when he found that many others held a higher place in the Prophet's ﷺ heart. This incident illustrates how the Prophet ﷺ had a unique way of making everyone around him feel exceptionally loved and valued. This profound character trait of the Prophet ﷺ was not limited to just one person; it extended to all those fortunate enough to be in his presence.
In today's world, we often encounter individuals who greet us with genuine warmth and affection, as if we were long-lost friends. This gracious and loving demeanor, regardless of familiarity or friendship, is a rarity. However, it is precisely this trait that we find in the exemplary character of our beloved Prophet ﷺ.
Imagine a society where such love and warmth were commonplace—a society where people genuinely cared for one another, regardless of their relationships. This simple yet profound practice can bring about a transformative change in our lives and communities. The act of showing love and kindness to those around us, whether known or strangers, friends or colleagues, reflects the Sunnah of our beloved Prophet ﷺ.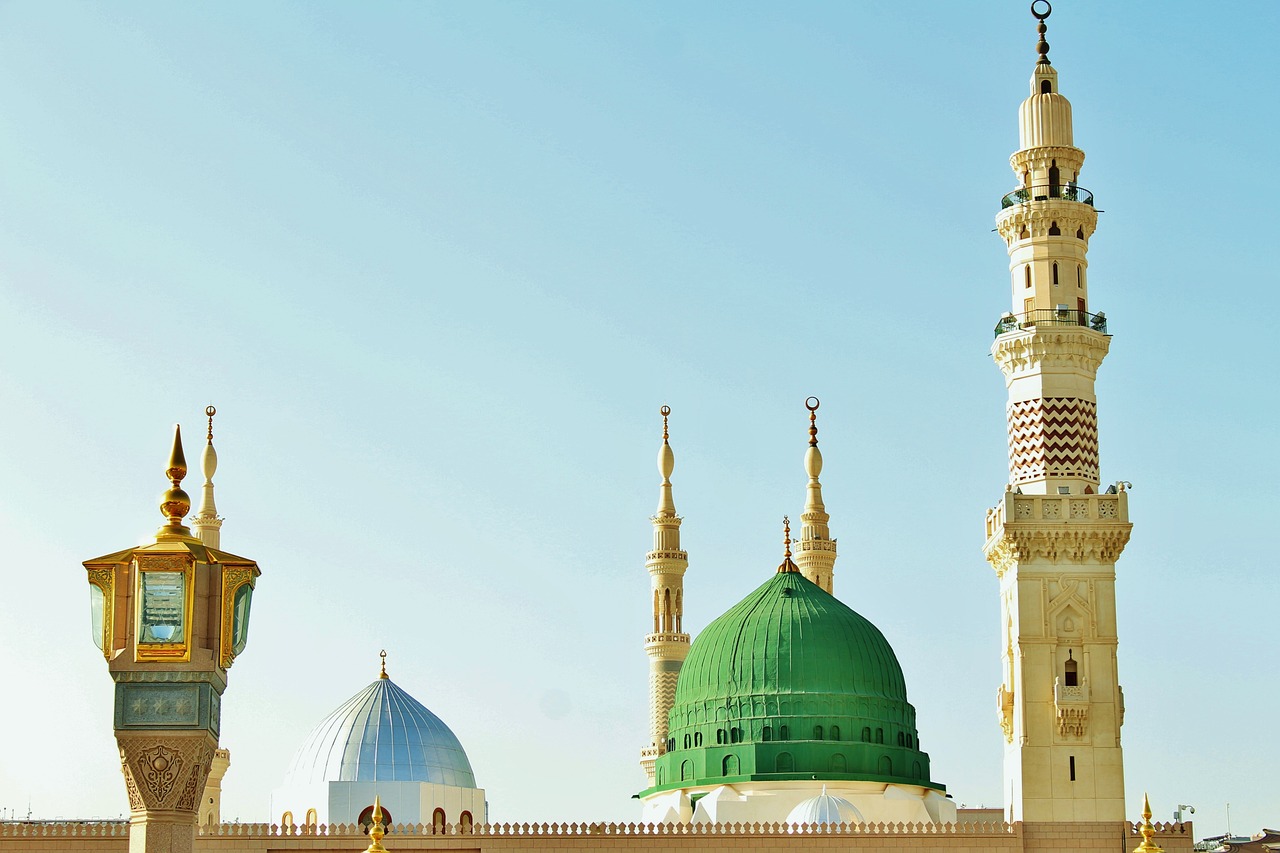 Practical Steps to Implement the Lesson
Incorporating this beautiful trait into our lives is not a daunting task. It requires small but meaningful actions that can have a significant impact. Here are some practical steps we can take to follow the Sunnah of the Prophet ﷺ in showing love and kindness:
Warm Greetings: When you meet someone, greet them with a warm smile and enthusiasm. Make them feel valued and cherished in that moment.

Duas and Kind Words: Offer a sincere prayer or say something kind for the person you interact with, whether it's your family, friends, or colleagues.

Acts of Service: Extend your help to others, whether it's carrying a bag, holding a door open, or assisting with tasks. These small acts of service convey love and care.

Appreciation: Express your gratitude and appreciation openly. Let people know that you value their presence in your life.

Equality in Love: Treat everyone with equal love and respect, irrespective of their relationship with you. Make each person feel unique and cherished.

Forgiveness: Be quick to forgive and slow to anger. Forgiving others demonstrates your capacity for love and compassion.

Random Acts of Kindness: Surprise someone with a random act of kindness, like offering a thoughtful gift or a kind note.
The hadith involving Amr bin Al As serves as a profound reminder of the love and kindness that the Prophet Muhammad ﷺ showered upon all those around him. This beautiful character trait of making each person feel uniquely loved is a Sunnah we can readily incorporate into our lives. By showing warmth, kindness, and affection to others, regardless of their relationship with us, we can contribute to creating a society rooted in love and compassion.
Imagine a world where every interaction is infused with the spirit of love, where individuals genuinely care for one another. Such a world is not out of reach; it begins with each of us following the Sunnah of our beloved Prophet ﷺ in how we treat those around us. Through small but meaningful actions, we can emulate the profound lesson of love that the Prophet ﷺ taught us, leaving a lasting impact on our lives and the world around us.
The Al-Dirassa Institute provides a range of online courses in Arabic, Quran, and Islam tailored for non-Arabic speakers. To enroll in our courses or learn more, please don't hesitate to get in touch with us today.
Chosen and Trusted by Thousands of Satisfied Learners
Discover the experiences of our delighted clients who have thoroughly enjoyed utilizing this standout feature.
Book your free trial lesson
Don't want to go through the translation anymore?
30 free minutes with your qualified Egyptian teacher.