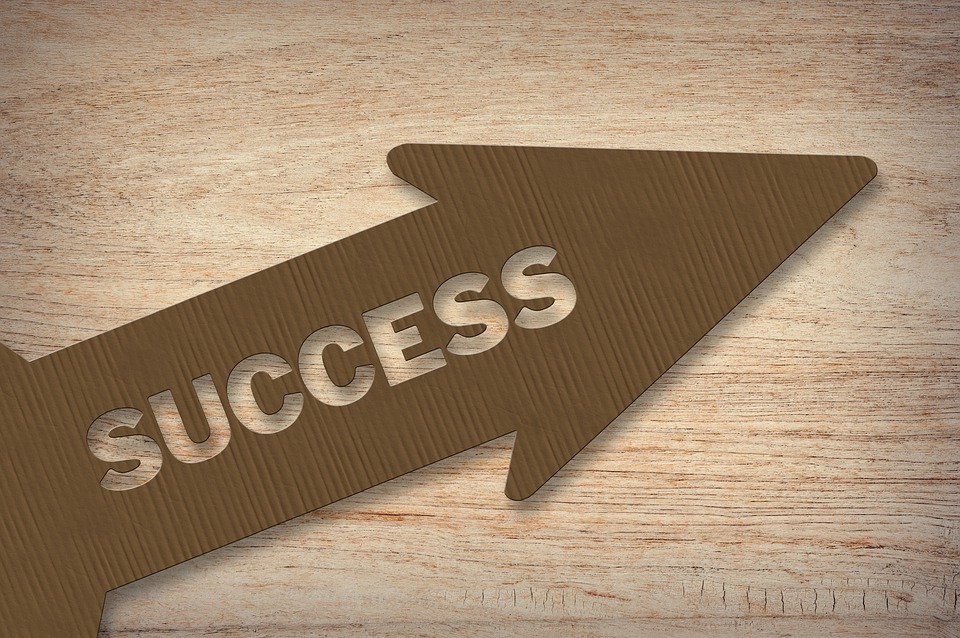 Before discovering an easy way to learn Arabic, you should know more about the Arabic language. Arabic is basically an Afroasiatic language that evolved in the 7th century in the Arabic Peninsula and presently is spoken in 30 different countries and territories across North Africa and the Middle-East. It is the native language for more than 300 million people and the official language in 25 countries. There are more than 385 million Arabic speakers worldwide, making Arabic the 5th most spoken language globally. Practically, 5.2% of the world's population speaks in the Arabic language; hence people are getting inclined towards learning Arabic.
Here are some of the best advice to start learning Arabic online-fast, free and easy ways:
Challenges a native English speaker can face
In the Arabic language, the alphabets are completely different.
The vocabulary of Arabic and Latin-based languages is completely different.
In the Arabic language, here are ten usual verb patterns that you need to memorize.
Unlike in English, here the plurals and their agreements with numbers much more complex.
Select the form of Arabic you want to learn
There are many types of Arabic language. But for beginners, it is advised that you consider Modern Standard Arabic, which is the official language of 22 Arabian countries and one of the United Nations' official languages.
Start from scratch
First, learn the alphabet, then start forming words and slowly move to frame sentences. Then you start learning about syntax and grammar. Avoid taking shortcuts.
Know how to use the Arabic dictionary
In an Arabic dictionary, the words are organized around three-letter roots. It would be best if you practiced hard to be able to use a dictionary properly. Once you learn, the process becomes a lot enjoyable.
Book your free trial lesson
In addition to the free Arabic courses, we offer you to begin your journey to fluency in Arabic right now for free with a graduated Egyptian teacher.
Engross yourself in studying and practice hard
The best way to learn a new language is to hear, write, and speak it simultaneously. One of the best ways to learn a foreign language is to watch children's television programs in that particular language. As you gain confidence, try watching movies in a foreign language with English subtitles.
Speak the language
Simply seeing and hearing isn't enough; you need to speak too to gain the required confidence. But usually, it isn't easy to find a conversational partner. But thanks to modern technology, you can enroll in online Arabic courses and join groups of students learning Arabic online. You will also come across tutors who will train you and help you in your process of learning the language.
Never stop learning
The above points are just the initial footsteps. But this journey has no end; you need to keep practicing to master the language. With years of study, you can have a good grip on the language.
Try online courses
If you search online, you will come across many excellent courses that will help you learn Arabic without spending a single penny. These online courses help you learn the language fast in an easy way. Normally, the websites conduct the classes via Skype, Zoom, or Hangouts. You can join these programs as per your convenient time and learn from the native Arabic speaking teachers.
Your motivation after learning Arabic 
Why do you want to learn Arabic only? The point is why you choose to learn Arabic specifically. The answer to this question will provide you the right direction.
So before you begin anything, you have to write down answers to an important question – learning Arabic will help you make progress in your career and how you will feel after learning Arabic language. Some other points are – do you have an Arab partner or friend, are you going to visit Arabic countries, or do you have any connection with the language?
Also, are you able to give enough time as Arabic is a hard language and require time? These points will help you in determining your objective and help you with motivation.
It would help if you got a good book
If you have the desire, then you can do anything, and no one can stop you. So learning Arabic is not a thing that you can't do yourself. If you are good at understanding and learning things quickly, then it's not that hard. You can find many books in the market and videos on YouTube that will help you learn Arabic, and also it won't cost you much as books are available at reasonable prices and videos on YouTube is free. Also, you prepare yourself before joining an institute for learning Arabic; you will understand and learn the lessons better in the classes.
Find a good teacher
To learn and speak Arabic perfectly, it is important to learn it from a person who has a better understanding and is a native speaker. It goes for all the languages. Having a good teacher who is a native speaker is highly important and who also speaks your native language s you can have communication without any misunderstandings. Having a good teacher will understand, but he/she will also motivate you and teach you the right pronunciation and methods to learn it right.
Try to make your Arabic learning Fun and Productive Activity
Try using an Arabic alphabet puzzle.
If you want to have a playful experience while learning Arabic, the one thing you can do is to play the Arabic Alphabet Puzzle. One of the best Arabic Puzzles available in the market is ABJADIYA, which can be played by 2 to 10 players. In this puzzle game, the main aim is to find that particular letter that follows or precedes an Arabic Alphabet letter. This game can learn different forms of letters and complex Arabic words in a very boisterous way.
Using board games for Arabic learning
Following are the points which list down some of the best board games which can be used to learn Arabic enjoyably.
Scrabble
This is the game that can be used to strengthen your Arabic vocabulary. Any age group can play the game. This board game provides language learners to revise and grasp easy and difficult words of Arabic. Scrabble is amongst the popular board games, and the students will surely find it amusing once they get engrossed in it.
5 pillars of Islam board game
5 Pillars of Islam is the ultimate Islamic board game, which the students and the learners can play to emphasize deeply on their Arabic learning ability. So the basic objective of the game is to recite all the pillars of Islam and the references from the Quran and Hadith, which will fetch you extra merit points. This is the best method for the one who is learning the Arabic language from the Quran. It allows them to learn the verses from the holy book and make their Arabic pronunciation better with every round and level.
Try using Arabic flashcards.
Another great and fun step you can undergo is to use placards or flashcards of Arabic alphabets and phrases. Since they have a bright and colorful aspect, the brain can memorize some of the easy Arabic phrases in a less time period.
Dumb charades are great fun.
Who doesn't like playing dumb charades? It is one of the greatest games of all time. We can genuinely use these games as a means to learn Arabic amusingly and entertainingly. All you have to do is make two teams, and we are all set to rock the game! For instance, one team member can act out 'fan,' and the other members have to guess its Arabic translation. According to this rule, they have to say make jab, the Arabic word for the fan.
Thus in this way, we can really enjoy our time along with the learning process.
Spend time watching cartoons
As you are just starting, you won't understand what the characters say, but a person learns language unknowingly. Watching cartoons that you are familiar with will help you learn the right pronunciation and grasp the tempo of the language. And also, cartoons have easy Arabic language mostly.
Some other tips and advice for making your Arabic learning a delightful experience
Try to learn from worksheets and listen to Arabic songs. You can select some of the interesting and exclusive Arabic words from the songs and note them down in your notebook. Everyday revision of these fine unique words can really improve and enhance your Arabic learning process.
One can also go for learning Arabic words and phrases from the dictionary. It allows them to learn Arabic words and clarify their meaning.
This beautiful language can be learned in many absorbing and unusual ways, which can really pique the learners' interests. You need the right motivation and mindset to achieve expertise in this language.
If you want to find an easy way to learn Arabic, we recommend studying Arabic online with our qualified tutors.
The Al-dirassa Center offers online Arabic, Quran and Islam courses for non-Arabic speakers. If you would like to join our class, please get in touch with us.