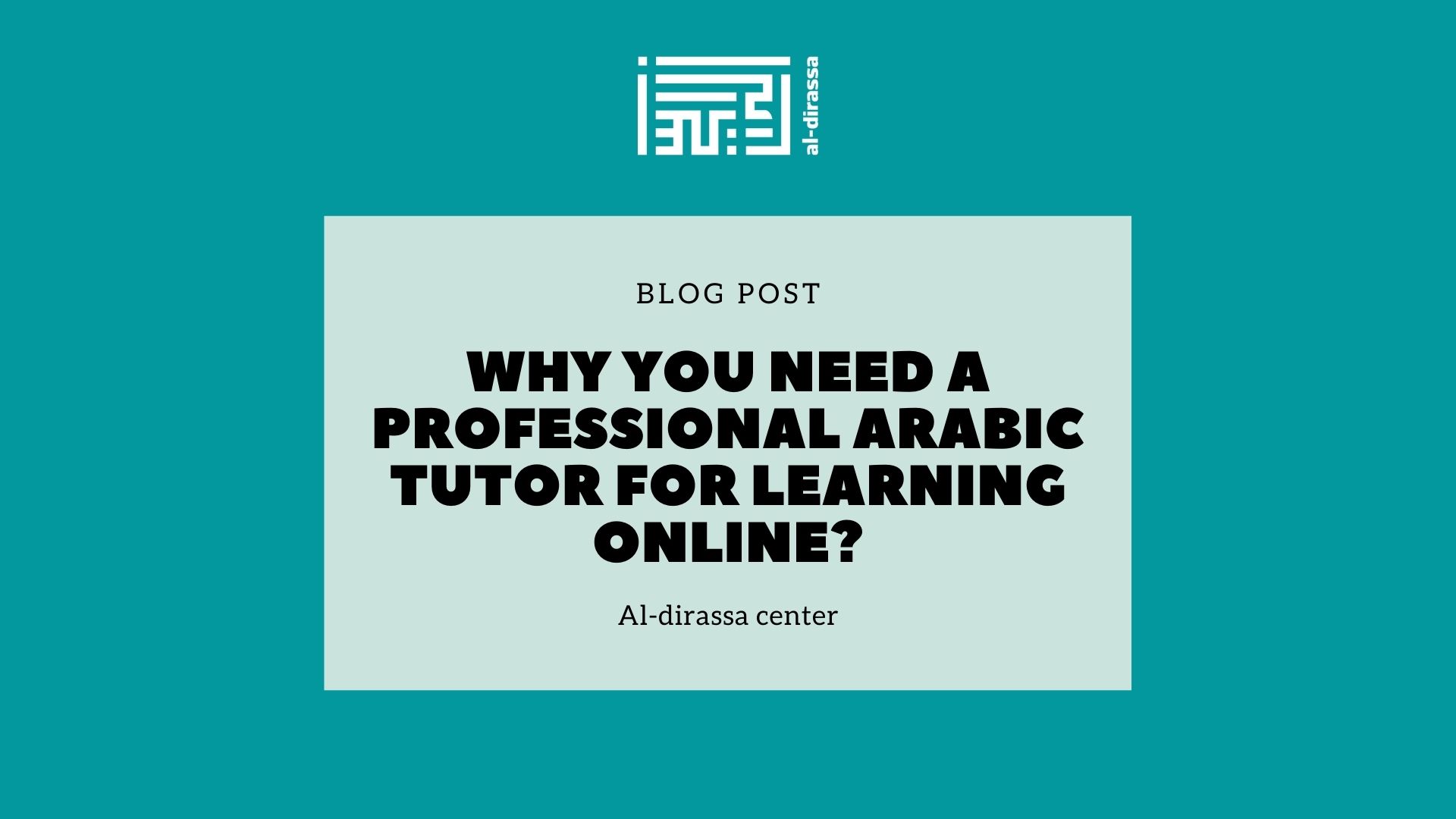 Learning Arabic is a great way to enhance your life, and it is never too late to start learning it. Discover how to understand and write the whole alphabet will help you progress fast in your training practice. Learning a different language can be important to your prospective growth and will increase your experience as well. You can learn Arabic by attending courses in a combination or alone. You can begin your journey by using communication software applications that are manageable and a pleasure to use. Nonetheless, studying Modern Standard Arabic can be difficult without a professional Arabic tutor.
Importance of professional
Maximum people have the idea that you have to travel to a different country altogether to learn Arabic. However, this is not the case. The web allows for various range of lessons. You can choose to receive from videos, eBooks, lessons, and downloadable software. However, it is invariably great to hire a professional to enhance your Arabic verbal and writing skills. There are many professional websites whose courses are all customized according to the individual's needs. The content that they teach is very easily adaptable.
These professional websites make sure that the learner has an easy learning experience, and for that, the content chose to teach is much modified for fluent understanding. These websites have professionals who are indeed pioneers in the Arabic language, and also some of them are professors of Arabic at the university level as well. It is only the professional who will have the best idea of where your weakness of understanding is.
The professionals know it best as what should be introduced first as a starter while learning a new language. This will build up your interest in learning a new subject. A one to one discussion always brings a lot of confidence and ease while learning. A professional for sure helps to enhance your Arabic verbal and writing skills.
This site is one of the most popular online websites. Some proficient Arabic tutors give customize tutorials to individuals who want to learn this language. Also, this site provides a lot of course modules, and you can choose accordingly. Here you can learn to write, read, talk, understand the accent, and a lot more. This online platform indeed is the best platform to learn the Arabic language.
Book your free trial lesson
In addition to the free Arabic courses, we offer you to begin your journey to fluency in Arabic right now for free with a graduated Egyptian teacher.
Common Difficulties Encountered While Learning Arabic
If you are a native English speaker, you may come across a few challenges, which are mentioned below:
There are about 28 Arabic alphabets, which correspond to about 112 written forms.
Several consonants in Arabic would need you to master the mouth gymnastics and pronunciations to alter the meaning of the same Arabic word.
English speakers need approximately 2200 hours of training to master the Arabic language. A Latin speaking individual would require only 600 hours for the same.
The Arabic language has lexical or Semitic roots, which means that consonants' usage is magnified.
 
Given the probable difficulties, you must find the right option for learning it while learning this language. You can choose from many options according to your comfort to make these difficulties during the learning phase less complicated.
With the internet being so evolved, online courses have become much more interactive and interesting. Instead of flipping through the pages of a book, it is always better that you hire an online Arabic tutor.
How can you improve your Arabic with professional Arabic tutors?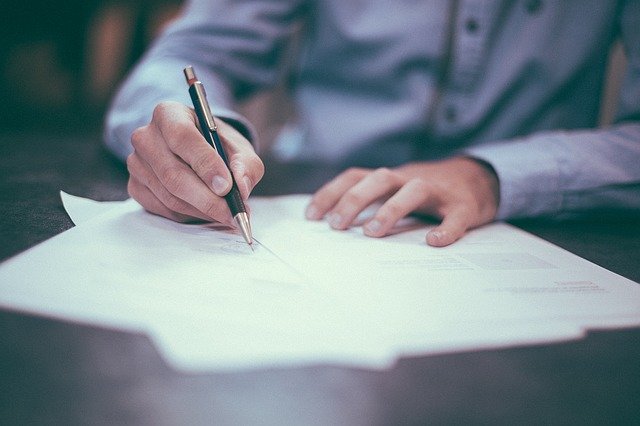 Learning Arabic, the proper way with a professional, therefore, allows you to stand out from other candidates in a job offer, as it is a language in high demand in business, financial, commercial, and geopolitical transfers, as well as in many media including information from nations where Arabic is the most widely spoken language. Experienced professionals can offer various ways to make you understand the basics of this language.
There is also a demand for media experts to cover Arabic speaking and cultural countries. Both journalists and photojournalists and video cameras who, with a good qualification in Arabic and special training in writing for Arabic media, will considerably improve their chances of joining a media outlet. You can join Arabic courses online where experts can conduct classes by Zoom or Skype.
Many professional Arabic courses help you to grasp and know the language far better and quick as well. There are proper classes where the tutors impart the knowledge. The classes provide special attention to the learners and provide mock sessions to enhance the learning experience. You can join these courses online as you can join any program that suits your timings. You will surely find the best tutors who are native Arabic speakers.
11 qualities to look into Professional Arabic tutors
Learning a new language is always fun. When you are looking to learn a new language, you might be curious to start. Of course, you start wondering where to go to learn a new language like a pro. Finding a reliable platform where you can actually learn a new language is important, especially if it is about Arabic.
Whether you are planning to relocate to Arabian countries or wish to make your career in the Arabic language, you might need to learn how to interact in the language like a pro. It will surely make a huge difference when you learn Arabic from a trusted source.
Being a newbie, you have to start learning from the basics. The alphabets and words are new to you, and this is why you need to look for a trusted source where you can actually learn the Arabic language fluently. Accept it or not, your learning skills alone won't help when learning a language. Obviously, a reliable source of learning a language is important. If you have a trusted tutor, then learning the Arabic language is no longer rocket-science for you.
From Arabic script, Arabic grammar, and pronunciation to everything in between, there is a lot to consider if you are actually willing to learn Arabic fluently. However, there is nothing that you should always feel worried about if you have a reliable tutor to begin with. Learning vocabulary, writing, grammar, and reading will be easier with professional tutors… In short, learning Arabic is just a matter of finding a reliable, professional Arabic tutor.
Wondering how to be sure that he is one you can trust as your Arabic teacher? Actually, you need to take the six qualities of an Arabic teacher into consideration to decide. Check out the qualities to look into your Arabic tutor mentioned below:
Flexibility
This point is certainly the most important one. Your tutor should be flexible enough to teach you through various mediums. Nowadays, no one has enough time to schedule his or her classes according to the institutes. This is exactly where the flexibility of your Arabic tutor plays a huge role. Be sure to check that your tutor should be flexible to teach you online or according to your convenience.
Quality
Of course, quality is another important factor that affects your decision to hire a tutor for Arabic learning. Your tutor must have quality teaching skills and a vision of serving all your learning purposes in a fuss-free manner. Apart from this, the tutor's approach to enhancing your learning practices is quite important.
Availability
The availability of your tutor matters a lot. You should check if the tutor is available according to your schedule or not. When you are curious to join Arabic classes, you should check if the tutor has the flexibility to teach according to your convenience and schedule. Of course, everybody is busy in today's time, and a reliable tutor never denies teaching you according to your convenience.
Experience
This aspect stands first when it comes to determining the quality of your tutor. You should check the background, ratings, and experience before hiring a tutor. First and foremost is that you should consider the ability of experienced tutors can deliver your learning concerns or not.
Level of Comfort
Tutors should be helpful. When you are looking to learn Arabic online or willing to take in-personal Arabic classes, your tutor must provide you with the desired level of comfort. Certainly, you will get ample space for learning Arabic as per your ability to understand if you get the desired level of comfort and support from your tutor.
Focused and Budget Learning
The most important quality you should look at in your Arabic tutor is individualized focus and attention. Even if your tutor is taking a class in a group or person, they need to be dedicated to your learning goals.
When you are learning Arabic, you need to be sure that your tutor is focused on you. In fact, your tutor should provide immediate attention to your doubts and deliver good content through a tailored approach. Moreover, budget learning is important when you actually want to optimize your learning experience.
Information to Take Away
The objectives, approaches, methods, skills, and ability to teach Arabic should be considered when you are actually looking to make learning easier. Checking out your tutors' best qualities is important if you are looking to build your career and determine the outcome according to your goals. Before you pick your Arabic tutor, it is quite important to check the best qualities that you might need for your learning goals. Your Arabic tutor should have the ability to elevate your knowledge and make the Arabic language easy to understand and learn for you. Now, consider these qualities and start searching for an ideal Arabic tutor.
Passion towards the language
A passion for a language is essential for an easy learning process for both learners and a tutor. Before finalizing the online professional Arabic tutor, you must ensure that the tutor you plan to hire has a passion for the language. It is a great factor that might seem small but can impact your learning process. We all know that a thing done with zeal is far more powerful, and when we talk about learning a new language, this is one great factor.
Having a Sound Knowledge
Since the process of online tutoring is not very transparent when compared to face to face learning, it is highly recommended to keep a check whether the person you are hiring as a tutor has a sound knowledge of the language or not. Be open to communicating and as questions that help you understand whether you are making an ideal online professional Arabic tutor's ideal choice. Sound knowledge of the language to the tutor itself plays a great role. Thus, you must never overlook this point.
Empathy
Everything will be in vain if the tutor you hired doesn't have empathy for the students. Knowing that the learning process takes time and patience is known by every tutor. Adjusting teaching habits and patterns according to the student makes a person an ideal tutor. Therefore, interact and understand whether this quality of understanding towards students is present in an online tutor.
Written and Verbal Communication Expertise
Knowing about a subject, especially in the case of a language like Arabic, isn't enough. Thus, one must have good written and verbal communication expertise to become an ideal professional Arabic tutor. Ensure that a person is well versed with the spoken and written the Arabic language so that there isn't any confusion during the learning process. Expertise and good command over the usage of words and writing is a necessary quality that an online tutor must-have.
Why should you Hire Egyptian Professional Arabic Tutors for Learning Arabic Online?
Learning a foreign language is always an exciting experience. While some languages are easier to learn, Arabic is a bit more complicated. If you are a native English speaker, you may encounter a lot of difficulties while learning Arabic.
This is because the Arabic alphabets, pronunciations, etc., are completely different from English. You needn't worry! There are so many ways in which you can learn Arabic. You can either refer to the books, local tutors, or even the online tutors.
This way, whenever you have to clarify your doubts, you can approach a tutor instantly. It is always better to hire an Egyptian online professional Arabic tutor for the same since they would be well versed in Arabic.
Several websites offer online coaching and provide a personal tutor as well. You can hire an Arabic tutor for the same. This way, you can learn the language from the comfort of your home and at a time which suits you the best.
As long as you have an internet connection, you can learn the Arabic language through these courses. Here, you can even give a rating or feedback about the class's quality and even change the tutor if need be.
Finding an Egyptian online professional Arabic tutor isn't tough, as many options are available at present. But, making sure that you have chosen the tutor is a point that requires attention. You must understand that making a good choice can save a lot of your time, effort, and resources. Thus, while hiring an Egyptian online professional Arabic tutor, you must keep a check of a few qualities. We have some important qualities that anyone looking for an online Egyptian tutor must observe before making the final choice.
Why Online Arabic Language Learning is a Better Option
These online websites with coaches are dedicated to teaching Arabic to all the interested students throughout the globe. A basic introduction to the Arabic language would be taught first, and then they move on to teaching the students how to perfect the art of reading and writing in Arabic.
All these above were important qualities to ensure that you are hiring a trusted online professional Arabic tutor. Nowadays, online tutoring has become convenient through emails, webcams, and messaging software. All these online sources have significantly made the task of online tutoring a lot simpler and effective. While we all know it is one, Online Arabic tutoring is one easy way to learn; however, checking for a few qualities to be on the safer side is a must. Learning Arabic has become easy with professional online from various resources like al-dirassa and many more.
The Al-dirassa Center offers online Arabic, Quran and Islam courses for non-Arabic speakers. If you would like to join our class, please get in touch with us.