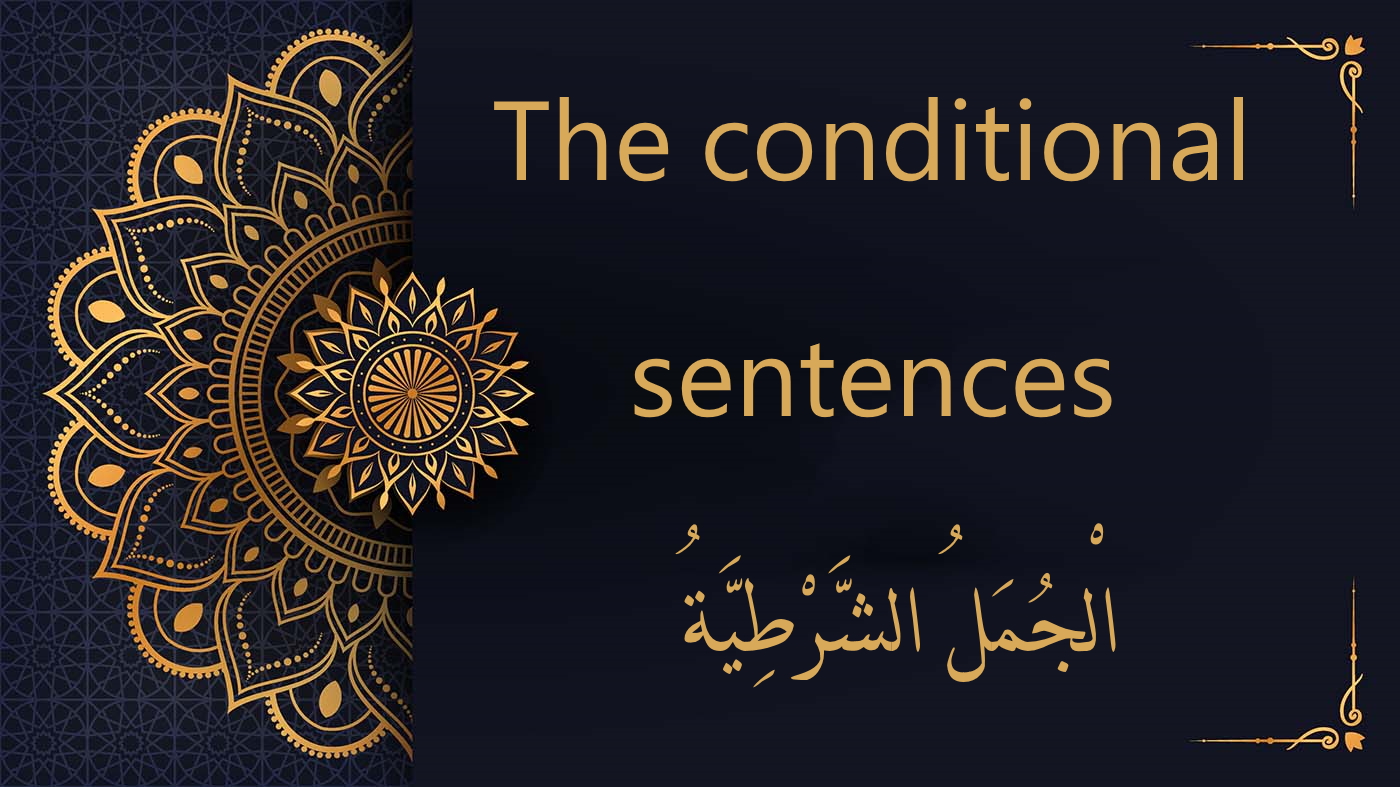 Introduction to the conditional sentences – الْجُمَلُ الشَّرْطِيَّةُ
There are two parts in a conditional sentence: the condition or protasis – فِعْلُ الشَّرْطِ and apodosis – جَوَابُ الشَّرْطِ. Sometimes, the protasis and the apodosis have the verb in the perfect or jussive mood in a verbal sentence.
 يَا أَيُّهَا الَّذِينَ آمَنُوا إِن تَنصُرُوا اللَّـهَ يَنصُرْكُمْ وَيُثَبِّتْ أَقْدَامَكُمْ 
O you who have believed, if you support Allah, He will support you and plant your feet firmly. (47:7)
  A conditional sentence is introduced by one of the following particles.  
إِنْ

– if

إذَا

– when

لَوْ

– if

مَنْ

– who/ whom / whoever

مَهْمَا

– whatever

أَيُّ

– which / whichever

لَمَّا

– when

مَا

– what

أَيْنَ

– where
Book your free trial lesson
In addition to the free Arabic courses, we offer you to begin your journey to fluency in Arabic right now for free with a graduated Egyptian teacher.