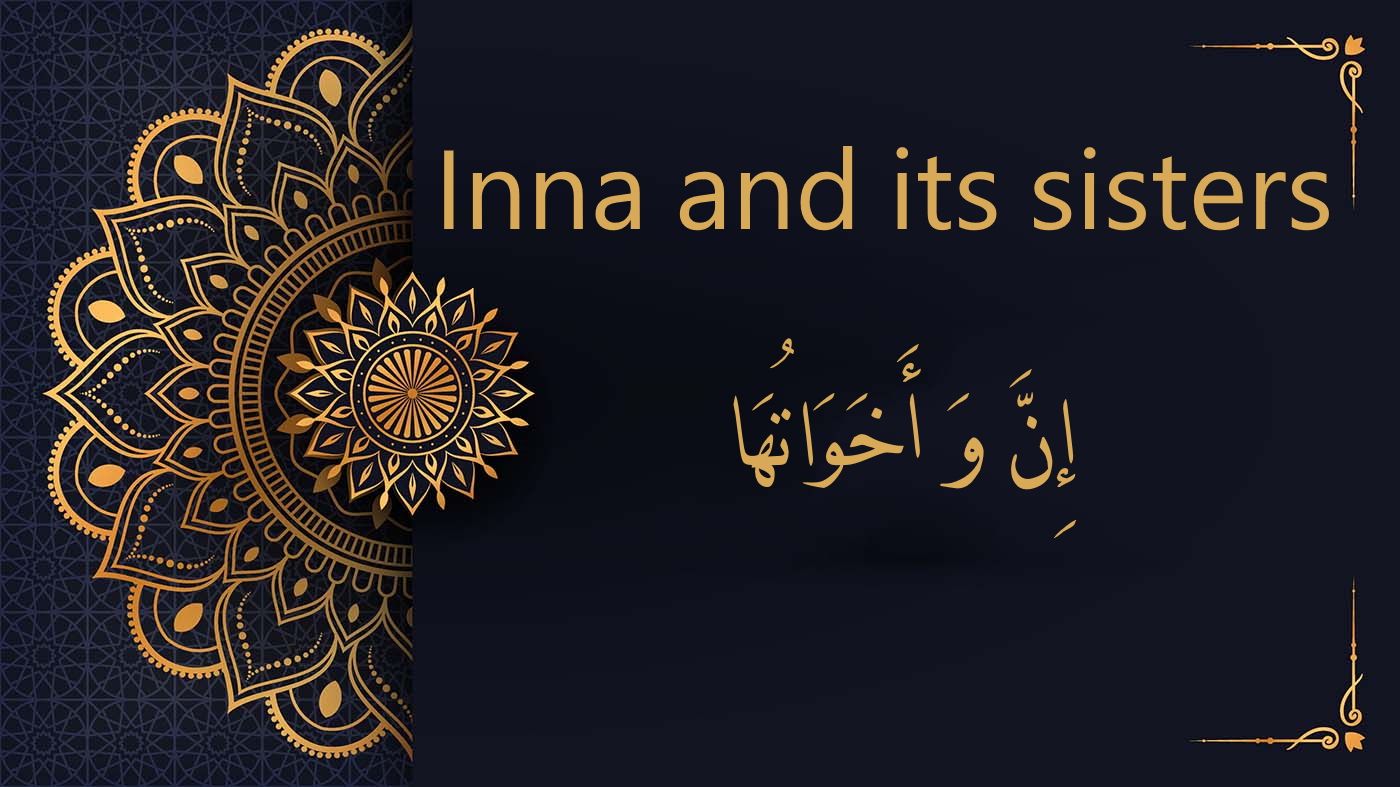 Introduction
  The following particles are called Inna and its sisters – إِنَّ وَ أَخَوَاتُهَا :
إِنَّ

– certainly

أَنَّ

– certainly

كَأَنَّ

– like that

لَكِنَّ

– but

لَيْتَ

– would that

لَعَلَّ

– may / perhaps
 
When nouns are preceded by these particles they are in the accusative case and the predicate is in the nominative case. These particles are found in a nominal sentence and give fatha

-َ

to the noun that follows it and dammah

-ُ

to its predicate.

إِنَّ

and

أَنَّ

both are used to emphasize the meaning of the predicate but

إِنَّ

comes at the beginning of the sentence while

أَنَّ

comes between the sentence.

إِنَّ

is always found at the beginning of a sentence
 
Book your free trial lesson
In addition to the free Arabic courses, we offer you to begin your journey to fluency in Arabic right now for free with a graduated Egyptian teacher.